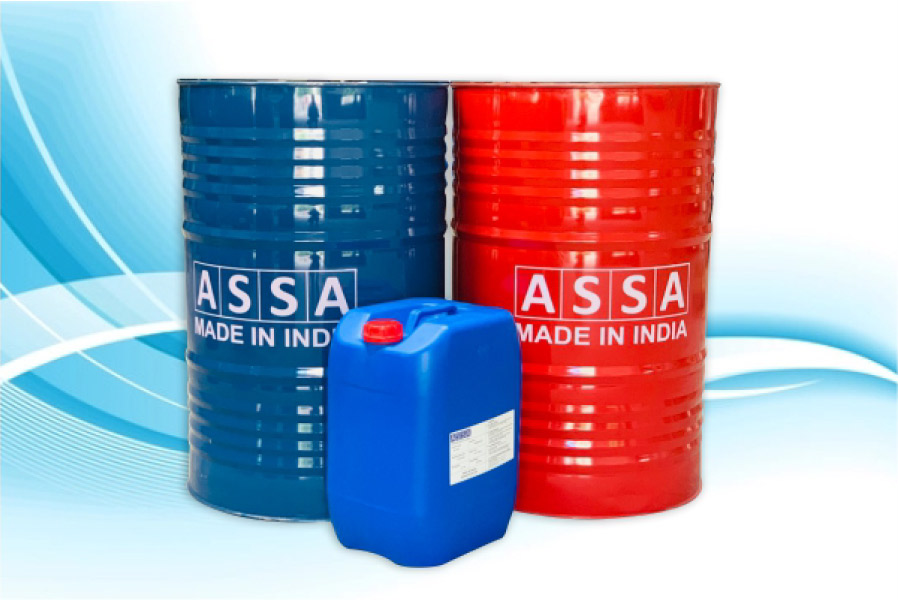 30+
Years
Experience
Working
What We Do
Our company, A S Shoe Accessories Pvt. Ltd., is equipped with highly skilled professionals having more than 30-years of experience in Polyurethane Industry. ASSA Group is one of the leading manufacturers of Polyurethane System, Pigments, Lacquers, Varnish and Release Agents for Polyurethanes, shoe finishing chemicals and chemicals for leather industries.
Certified Engineers
Design in Quality
Best Branding
Expert Engineers
Integrity
Certified Engineers
Read More
Are You Looking Great Solution
For Your Company?
Our
Team
Our Team comprises of more than 25 skilled professionals looking after various departments such as Administration, Sales, Technical-R&D, and Finance fully supported by our dedicated labour force. It is because of this 'Positively motivated Ecosystem', that the company has earned reputation of a Focussed, Reliable, Quality Conscious Supplier.
Rakesh Kumar Rastogi
Founder & Chairman, ASSA Group
Education: M. Tech. from HBTI, Kanpur Diploma in Project Management from Punjab University, Patiala Born to a Lower middle class family, Shri Rakesh Kumar Rastogi aspired to set up a business legacy. His prudent management skills, dedication, Hard-work, Compassion for his team and Self Sacrifice led to the establishment of ASSA Group.
Chinmoy Bose
Managing Director, A S Shoe Accessories Private Limited
Education: B.Tech Electronics and Telecommunications from VSSUT ( Veer Surendra Sai University of Technology). A Highly skilled Professional of Polyurethane Industry, A great Mentor and an Excellent Friend. Joined ASSA in 1992 and since then, he has been Pioneering ASSA in the field of Polyurethanes. Serving as Managing director of A S Shoe Accessories Private Limited since 2012.
Ashish Rastogi
Director & CEO, A S Shoe Accessories Private Limited
Education: Bachelor of Engineering, Polymer Science and Chemical Technology Delhi College of Engineering (Now Delhi Technological University) Joined his company in 2013 after completing his graduation. Since then he has been tirelessly involved in streamlining the business operations. He played a pivotal role in establishment of the new PU manufacturing facility in Barhi and currently working as the Executive Head of the company.